Horse Racing is considered one of the most traditional sports in the United States of America. Here is a list of Top 5 Horse Racing Events in the United States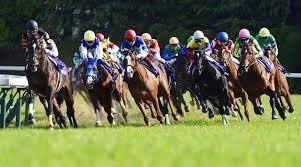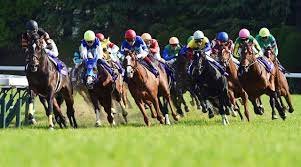 1) Kentucky Derby
2) Preakness Stakes
3) Belmont Stakes
4) Breeders Cup
5) Travers Stakes
1) Kentucky Derby Horse Racing Event
The Kentucky Derby is one of America's most famous horse racing event, attracting millions of people every year. It's not just a day for racing but also one of the biggest horse racing event; it's also an opportunity to dress up, enjoy some great food, and make memories with friends and family!
The Kentucky Derby is a horse race that has been around for over 150 years. It takes place in Louisville, Kentucky, and is the first leg of the Triple Crown of Thoroughbred Racing. The race usually lasts for two minutes, and the winner takes home a purse of $2 million.
You should know a few things about the Kentucky Derby before going out on May 7th. The biggest, most obvious one is to wear a hat! Everyone who goes wears a hat, and you're expected to do so. You will also want to bring a light jacket or wrap because it can get chilly in the evening.
Of course, a day at the races isn't complete without a mint julep to sip on. It's Kentucky, after all! If you aren't a big fan of bourbon, don't worry because there are plenty of other options. Another thing that is unique to the Derby is the menu. People will enjoy foods such as salmon salad and hot brown sandwiches.
Finally, it's essential to get to the track early! The gates open at 9 am that morning and close at 4 pm. There is a ton of history surrounding the Derby, and there are exhibits throughout the entire racecourse where you can learn about it.
Some of the most famous Kentucky Derby winners include Secretariat (1973), American Pharoah (2015), and Justify (2018). One of the most famous Kentucky Derby winners is Secretariat, who won in 1973. At this time, he held one of the longest winning times at 2 minutes and 24 seconds. He has also been called "Big Red" and "the greatest racehorse ever."
American Pharoah has taken the top prize at the Kentucky Derby in recent years. He is the first horse in 37 years to win the Triple Crown, and many people consider him one of the best racehorses of all time. Justify, who won in 2018, is another one of the most successful Kentucky Derby horses in recent memory.
If you're looking to experience the Kentucky Derby firsthand, tickets for the race are already available for purchase! Get your tickets early, as this event tends to sell out fast. And be sure to dress up in your best Derby attire – it's a day all about celebrating!
Kentucky Derby tickets are available on the Kentucky Derby website at www.kentuckyderby.com. Prices range from $45 to $875.
There is no other place like Churchill Downs in all of the world. May 7th will be here before you know it, so grab your hat and julep and get ready for an unforgettable day!
2) Preakness Stakes
Preakness Stakes is one of the most prestigious horse races of the year. It's also the second leg of the Triple Crown, which happens to be made up of one other horse race- the Kentucky Derby. The first leg of this illustrious trio is often called "the most exciting two minutes in sports" because it's contested over a shorter distance than its sister race. What are you waiting for? Find out more about this competitive event before heading to Pimlico Race Course!
It all started in 1870 with a horse race at the Pimlico Race Course. It was contested over three miles, which isn't too far off from the current length of ​the Preakness Stakes—it's just about 0.5 miles longer than the Kentucky Derby. The original name of this event? The Preakness Stakes, of course. They've held the race pretty much every year since 1870, except for 1873 and 1911—although both years saw substitute races take place.
The first 14 editions of the Preakness Stakes were contested at a ​mile and 5 furlongs. Until 1925, the race distance was bumped up to ​1 1/16 miles. And in 1957, it was lengthened again to its current length of 1 3/16 miles.
Over the years, there have been champions crowned at the Preakness Stakes. Some of the most famous include Man o' War, Citation, Secretariat, and Affirmed. In more recent years, American Pharoah—the first Triple Crown winner in 37 years—took home the Preakness Stakes trophy in 2015.
The Preakness Stakes is a pretty exciting event, but it's also steeped in tradition. If you're looking for a horse race with it all, look no further than the Preakness!
The race usually takes place in mid-May, and it's always a huge event. There's usually a lot of excitement leading up to it, and the race itself is always packed with excitement. Thousands of people turn out to watch the best horses in the world compete for the title, and there's always a lot on the line. The winner of the Preakness Stakes earns 10 points toward the Triple Crown, which makes it even more important.
The race is only open to three-year-olds, so we don't see many veterans at this event. One horse that has experience on its side is Justify. He won the Kentucky Derby, and now he's looking for a Triple Crown win—he'll have to beat some tough competition, but he's got a chance.
The Preakness Stakes is always a thrilling event, and it's sure to provide plenty of excitement in 2022. Be sure to check it out! Results and tickets are available now.
3) Belmont Stakes
Belmont Stakes is the final leg of the US Triple Crown. The Belmont Stakes is a 1 ½ mile race for 3-year-olds and up in Elmont, NY, at the end of May. Horses are not allowed to participate in this race if they have ever raced or been on an active track before. This event had taken place every year since 1867 except for 1872, 1890, 1905, 1915-1918, 1942-1945 during World War II, and 1994 when it was canceled because of flooding. Twenty horses have managed to win the Triple Crown by winning the Belmont Stakes.
In this race, Secretariat beat Sham in a record time of 2:24 for 1 ½ mile. This also holds the record for being the fastest Elmont, NY horse racing event since it began in 1867. The 2012 winner was Union Rags.
The Belmont Stakes is a prestigious race that many horses hope to win. Some very important factors come into play when trying to win this race. The horse's stamina is key, as the race is 1 ½ mile long. The horse's speed and agility are also important, as the racecourse is very challenging. The final leg of the Triple Crown is a race to watch!
4) Breeder's Cup
Breeders' Cup is a series of races for thoroughbred horses. The first race was held at Hollywood Park in 1982 and now features several races each year worth over $4 million. In 2014, the "Win and You were In" system was introduced to ensure that more horses worldwide could compete in these events.
The Breeders' Cup attracts some of the best horses from around the world, and entries for the races are usually very competitive. The 2022 event is set to take place at Churchill Downs in Kentucky, and race fans are already anticipating an exciting competition. The results of the Breeders' Cup 2022 will be announced in front of a packed crowd on the event's main day.
The Breeders' Cup was first held at Hollywood Park in California in 1982 and featured a total of 4 races. The event has been held annually ever since, with major changes to the competition format in recent years due to the "Win and You're In" system. This system ensures that the winners of major races during a given year have a chance to compete in the Breeders' Cup without having to go through preliminary qualifying rounds.
Fourteen races are scheduled for this year's event, which takes place at Churchill Downs in Kentucky from November 3rd to November 4th. The Breeders' Cup results for this year will be announced on the main day of the event, which promises to attract a large crowd.
Race fans can look forward to seeing some of the best horses from around the world compete against each other at Churchill Downs this year.
5) Travers Stakes
The Travers Stakes is America's oldest and most prestigious Grade 1 horse race. It's been running since 1866 and has always taken place on a Saturday in August at the mouth of Van Cortlandt Park. Originally, it was called the Travers Island Handicap and was named after Henry W. Travers, who donated the land for Van Cortlandt Park, which is why it's held there every year. Today, it's considered one of the most coveted races in all racing and is watched by thousands of racing enthusiasts worldwide!
The Travers Stakes field usually consists of prominent horses during the triple crown season but didn't prevail at any of the three races. However, this year, some of the entries are previous winners of major races at Belmont Park!
This year's Travers Stakes will be a race that no one will ever forget because there are so many big names in it, and they're all excited for this prestigious race!
– Justify (3/28/18, G1) – Penned as a favorite and won by over seven lengths. Not only was it deep in the heart of the triple crown season, but he won all three triple crown races!
– Good Magic (5/26/18, G1) – Won the Preakness Stakes, the second leg of the triple crown.
– Gronkowski (5/5/18, G2) – Won the Belmont Stakes and was second in the Kentucky Derby.
– Catholic Boy (8/4/18, G1) – A previous winner at Belmont Park and Saratoga Race Course.
– Monomoy Girl (3/31/18, G1) – Won the Acorn Stakes and was second in the Kentucky Oaks.
– Restoring Hope (5/19/18, G2) – Won the Peter Pan Stakes at Belmont Park.
– Vino Rosso (5/5/18, G2) – Won the Wood Memorial and was second in the Kentucky Derby.
– Tenfold (7/21/18, G1) – Winner of the Haskell Invitational. Second place in the 2018 Belmont Stakes.
– Bravazo (7/20/18, G2) – Sixth place in the Kentucky Derby and second in the Preakness Stakes.
– War of Will (5/19/18, G1) – Won the Louisiana Derby and was ninth in the Kentucky Derby.